WARM HUGHES VOL4
WINTER 2021
Writing this as the 2020 has just closed out and my partner and I are a week after the birth of our second daughter, Aila Ruby. A recap - a letter to myself of sorts - and a wish for 2021.

First, my experience through the year despite the difficulties, was given meaning and grounding only because of fatherhood. It was a time for learning to father myself really, understanding the power of discipline, structure, planning – things that I'd consider myself an amatuer at ¯_(ツ)_/¯

I was pretty terrible at being creative, all that energy had been vacuumed out of my life leaving space for lots of other things. It was a nice change of perspecitve, but painful as well. Meaning is a bottomless pit, and the last few years plumbing its depths resulted in a lot of awareness but also a realization that meaning for me now is a subjective fiction. What I mean is that meaning (the "what does this all mean?") changes depending on a variety of factors, a symbol similar to money in that begets seeking for more meaning. Now that I have children, that insatiable quest has been grounded.
Instead, I reconnected with a lot of processes locally - surfing, golfing, yoga, and sleep. Aila's middle name came to me when I was out walking and saw the crimson red tips of leaves on a tree. People might hate on 2020, but I think of it as my great awakening to this new life I find myself in, needing to warm to the fact that I am a father of two trying to balance all the things this life has for me. "Aila" means "from a place of strength", a reminder that I can swallow my insecurities if I choose to, embody the divine masculine, and rest in that without need to escape....whew. A tall order I promise!
Onto the work :: I was commisioned a couple times this year for projects that were perfectly suited for me, a highlight professionally. One I want to show is the series from "Costa Rica" for Deparures Magazine. It was a surreal experience to travel, somewhere tropical nonetheless, during a pandemic while the destination itself was seemingly emptied of activity. It harkened back to the times I would get on a plane in college, when those international jetsets were truly savored. I was joined by the writer John Bowe who brought a saviness to the trip with his charisma, wit, and pro Spanish-speaking skill.
I came prepared with waterproof bag and shoes, two dozen rolls of 120, and not much else. Covering that much ground required me to be light. I would say we were wet about 80% of the trip, and keeping my gear dry required a box of rice and dehumidifier every night. Nine days total, four locations across the country, a raft ride out of the jungle, and an overnight hike through the jungle to sleep in the crater of Arenal. Unforgettable.

Thank you to Scott Hall @ Travel & Leisure for this commision.
My work with a few other creative teams sustained me, namely Elizabeth and Garrett at GEO and their client, Mario and his creative team at Hugo & Marie, Simon at Opto, Kojo at Golfer's Journal, and Molly over at Ghostly Int. Thank you all!


My wish for 2021? I hope to find more ease with fears, projections, and doubts. I hope to see our friends more, find new ways to connect with myself and the earth, and that my family continues its string of good health.
I'm setting up a link on my info page to find time to connect with people. If you're interested, please signup by going
here
.

Some of what I listened to most this year:
Happy New Year ︎



---
2020 10 08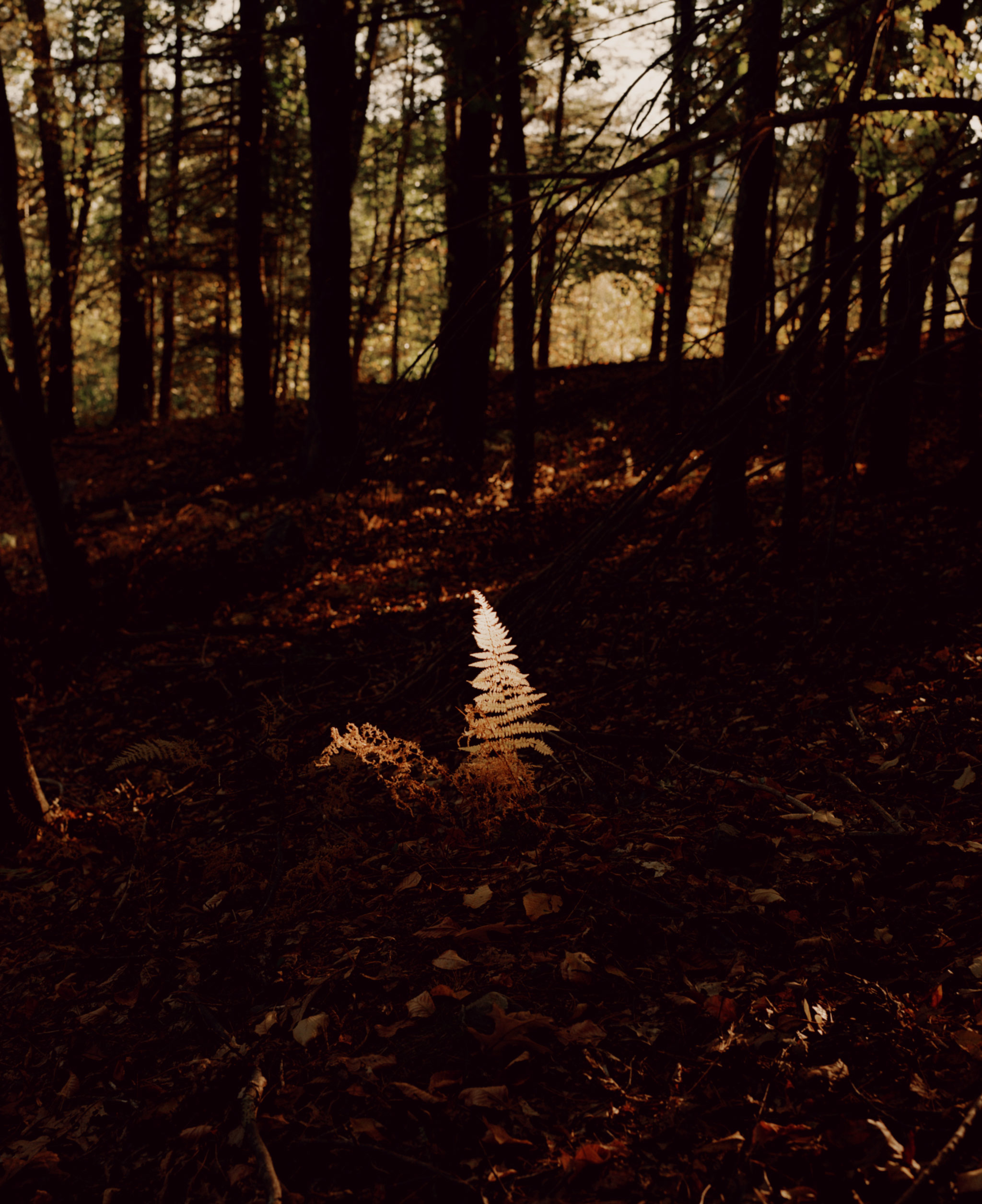 The other day I felt the need to be recognized so I stood up in the light of the sun and immediately felt what I desired.

This moment was made more poignant when paired with the quote from Italo Calvino in ending his story about the city of Isadora - "desires are already memories". I see this quote on a @kristintexeira painting every time I visit her home.

Even though it's sublime to say the sun recognized me when I was in need, I'm dually aware that recognizing myself is my real truth.

In a way, desires seem to cheapen the reality of who we are and what we feel. In our lives we eventually arrive at a city built on the dissatisfaction of ourselves, colored in hues of romantic utopian dreams. While we might continue living in our dreams until we come of age, eventually we recognize that all that lays before us is the city we live in, the bounty of ourselves. We already are the city that we desired when we were young.


WARM HUGHES, VOL.3
FALL 2020

Two years in the making, I'm moving this newsletter into more of a journal format. I just wanna mess around, and it feels roomier here with less pressure. The portfolio site built by ExtPlay was fitting for the two years I used it, but the move here is necessary as a parent of one (and soon to be two!). I'll miss the bespoke presentation - but for the near future this site will allow me more flexibility. Maybe I can revive the older one down the road sometime.

Getting into it: is 2020 almost over? Anyone else feel like Time continues it's liminal slide into an ever increasing stacato-like pace year over year? I feel a renewed sense of self in the face of it all. Could be the therapy, the season, or maybe just because I've been full-time dad life.

This has been my slowest year to date with photography and directing, only shooting one project a couple weeks ago since quarantine began in March. The hiatus is welcome but now getting uncomfortably numb. We continue to stay put here in Brooklyn despite seeing multiple people on surrounding blocks packing moving trucks at the end of each month. August of next year we might be one of them.

Until then, I'm catching waves out in the Rockaways whenever I can and focusing on new endeavors in the studio. Also my kid is potentially the best thing that could have ever happened to us; her constant happiness and unfallible energy is a reminder that if I'm aware of my abilities to be a great father to her, all of that wolesomeness also flows back into myself and hopefully the world too. As any parent will tell you now, this year has been especially rough on us all, so any moments of freedom for myself are especially welcomed and enjoed.

Here's what I've been seeing over the summer - peace and wellness out there whichever way the wind is moving you






Listening to:



---
03 08 2020
LIFE IS A JOURNEY

toward the guiding light

---
WARM HUGHES, VOLUME 2
SPRING 2020


With many of us getting used to our new confined spaces as a new normal complete with comfortable temperatures and surfaces - I felt it was appropriate to express something to fill this vacuum of space time.

In my previous email from Oct 2018 I talked about Autumn being my own season for reflection, preparation for the future. Now with the approaching Spring it's the time for planting seeds and becoming aware again of the outward expansion to come.

How do you describe the dichotomy of a time for growth with narrow and definite limits? Orson Wells famously touched on this and told us "The enemy of art is the absence of limitations." The friction produced by two opposing forces is an often difficult energy to draw inspiration from, but it is also a way for us to collectively choose to move into new spaces together. I like to focus this concious mind-time with a resting lightness, active detachment, and new methods of discovery through physical movement. To find an appreciation for the things that are here, in this moment, and in the next.

Hope you enjoy scrolling through some of my latest works

Be well




Galcher Lustwerk

#personal



After being intro'd into his music at a festival in summer of 2018, a friend over at Ghostly International asked if I'd collaborate with Galcher Lustwerk on his next album he was releasing in Fall 2019. Elated to connect with my photographic roots and work with musicians again, specifically ones whose music I draw inspiration from, GL and I ideated last summer over his subtle, romantically covert approach and how he imagined this album to be. Collaborating with friends at Ghostly, working on the music video with Nitemind & my friend Jon Vingiano, the process was made even more sweet with the artwork direction by Justin Sloane. Thank you Molly Smith at Ghostly for making this intro and helping produce such a fun collaboration between us.

With all the fun results that came out of this time, there's plenty left to share on an EP that should be out this Summer.


#editorial


I got a call back in September from Katie Dunn at Airbnb Magazine to spend a few days on an island in Maine. I made the trek of plane, car, and fishing boat over the course of one day, welcomed by three perfectly sunny, temperate days where I was able to watch the light from sunup to sundown, get to know the family that manages the property, and eat fresh lobster caught just off the shore by a local fisherman. A perfect Maine experience at the tail-end of the summer.



About a month later, Katie asked if I would be up for making the hike across the planet to an island in Kenya. A direct, 15hr flight there and six hours in a taxi brought me to a wooden canoe at the edge of Lake Borego in the Rift Valley just after dusk had fallen. Skimming my way to the island under moonlight and stars, knowing full well there were crocodiles and hippos nearby made it all too surreal. I spent four lovely days with the Whitey Family on Samatian Island, learning about its entangled history and understanding the diverse community of plants and bird life that call it home. There's a neighboring island that serves as a refuge for a small herd of endangered Rothschilds Giraffes, watched after by the locals who have occupied the Valley for thousands of years.



Staying on both islands was a lesson on time and relationships, learning to respect the ever-changing weather patterns, the limitless movements of animals and people, and the sacredness of places with no light pollution. Feeling that these places deserved their story to be told created an unnecessary anxiety to be ready for the light, but as time with the earth moves at its own speed, so did I need to move with it too. Being preset with the light and its movements throughout the day is a consistent reminder that every minute is unique and infinite. If my love affair with photography was revived after shooting my Pentax on a weekend in 2018, these two trips strengthened my connection with how the photographic process connects me to the world.



Thank you Katie, the Dodd & Whitey Families, and all the people who shared these journeys with me.




Together with agency Hugo & Marie, I pulled a couple all nighters with my small, nimble team and saw the inner workings of a new hotel as it went through PR highs and lows, affecting not just our shoot schedule but all the employees and their families too. It was a pleasure to have such freedom to explore and chase summer light in such a large space crafted by Joyce Wang.



Bridges to Prosperity
#personal



In 2019 I spent a week with B2P in Bolivia. This trip focused on a series of bridges they had built in Rio del Toro, with one bridge in particular being the longest suspended bridge they've built in South America. The communities number into the ten thousands there, all situated on the ridgelines of a mountainous area seperated and surrounded by large swaths of river deltas. In the springtime, crossings between these communities is extremely treacherous, with the rainfall sometimes confining people from even leaving their locales to make it to the nearest urban center five hours away.By connecting these communities, B2P opens up the a greater economic potential for Bolivia and it's people and dramatically changes thousands of lives with sustainable engineering practices.



You can learn more about B2P and their work to connect isolated communities for economic growth and opportunity - here